Tag archive for transportation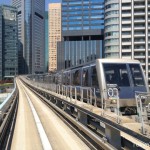 Yurikamome is a new traffic system which connects between central Tokyo and a waterfront area along Tokyo Bay. When you will go to Odaiba, you may get on this Yurikamome. Yurikamome means black-headed gull in Japanese. Black-headed gull is one of birds that are living at Tokyo Bay.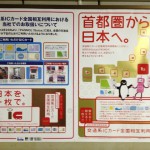 Passengers become to be able to use electric money cards all over Japan mutually from March 23 2013. Ten cards which related to railways are available.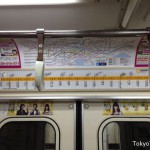 Tokyo Metro started to be able to use mobile phones in almost every its place from this afternoon. Passengers can email or browse internet in trains or stations of Tokyo Metro. Also about the other subway in Tokyo, Toei Chikatetsu will start until the end of March. But must not talk loud with a mobile phone in a train in Japan. And each railway company asks to passengers to not use mobile phones near courtesy seats. If you will use your mobile phone by international roaming service, be careful to fee. It may very expensive. You had better to confirm the fee to your mobile phone provider before use.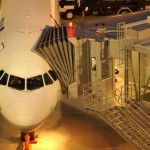 There are two main ways to go to central Tokyo from each airport. They are express trains and highway buses.
Generally express trains are faster than highway buses. If you transfer to local trains from express trains on weekdays, be careful to commute times. Local trains are very crowded at commute time in Tokyo. So, you may not be able to get on local trains if you have big baggages.
(さらに…)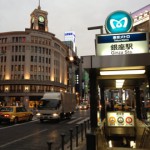 Ginza is located on east central Tokyo. You can get on 6 railway lines from Ginza including Yorakucho Station and Higashi Ginza Station. And Ginza is neighbor town of Tokyo Station. So, Ginza is quite convenient to go everywhere.
(さらに…)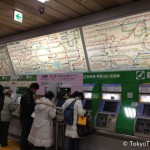 These are some tips how to ride trains in Tokyo.
There are many railways in Tokyo. So you have to select better trains by where you want to go. Refer "Many Railways in Tokyo"
What are Suica and PASMO?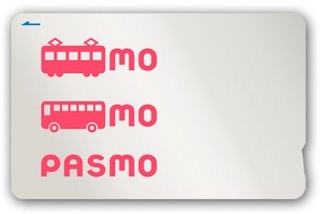 Suica and PASMO are convenient cards to move in Tokyo. They are prepaid and rechargeable electric money cards. Suica is for JR East. And PASMO is for private railways and buses in Tokyo area. But you can use Suica at private railways and buses. PASMO is also accepted at JR East. You do not need to have both cards. You can use these cards without any concern for which card you have. They also will be used at their affiliated stores and some vending machines.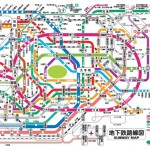 There are many railways and railway companies in Tokyo. They are just like a large net which covers all central Tokyo. And Japanese trains are almost on time. They run independently by different railway companies. But several railway lines run through mutually into different railways. When you move to somewhere in Tokyo, you may be able to choose some ways by fare, time and convenience.
Search Hotels
*Tokyo hotels present better rates just now. Do not miss it.