Tag archive for Tokyo Sky Tree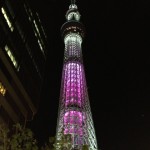 Now Tokyo Sky Tree illuminates itself special like cherry blossoms. Illuminations are two patterns. One is 舞 (Mai) and the other is 咲 (Saki). Mai is pink and Saki is white. Both show cherry blossoms. They change alternately in fifteen minutes. Storm blew in Japan all day. The observation decks closed all day. Yet several sightseeing bus tour groups came.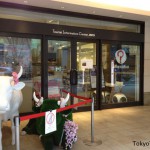 Many tourist information centers are available in Tokyo. Several public and private sectors run them. They are in main stations and airports, provide information on sightseeing spots and events taking place in Tokyo, offer guidance on public transportation.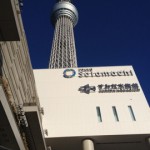 It was a beautiful sunny and a little warm sunday today. Tokyo Sky Tree and Tokyo Solamachi were very crowded. People needed numbered tickets to enter the viewing decks of Tokyo Sky Tree. At 3:00 pm, staffs were handing out numbered tickets for 6:00 pm.
(さらに…)
Search Hotels
*Tokyo hotels present better rates just now. Do not miss it.