Tag archive for Ueno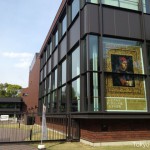 Tokyo Metropolitan Art Museum has held Leonardo da Vinci Exhibition from April 23 2013 to June 30 2013. This exhibition shows "Portrait of Musician" and "Codex Atlantics" for the first time in Japan.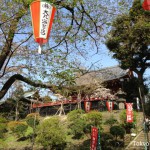 There are many breeds in cherry blossoms. But speaking of cherry blossoms, generally we mean one breed called Someiyoshino. The best time to see Someiyoshino is only one week in a year. You know it is very short time. We feel nobility to see them and are also very attracted to their brevity and ephemerality.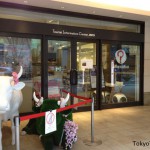 Many tourist information centers are available in Tokyo. Several public and private sectors run them. They are in main stations and airports, provide information on sightseeing spots and events taking place in Tokyo, offer guidance on public transportation.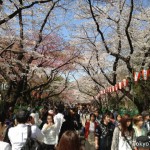 Cherry blossoms become full bloom in central Tokyo on March 22 2013. Every cherry trees bloom all together. Many people visit major places to see cherry blossoms. Not only the flowers but also visitors are full.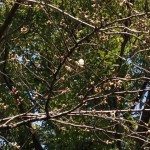 Today is March 15 2013. I found one cherry blossom flower at Ueno Park in Tokyo. This flower is blooming silently on high branch, so, almost people did not notice it.
*EDIT on March 16 2013, Japan Meteorological Agency "JMA" declared cherry blossom bloom in Tokyo on March 16 2013. It is the fastest declaration on record.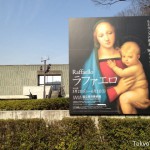 Many exhibitions will be held at Museums in Tokyo in the spring of 2013.
Sometimes it takes a long time to admission in popular exhibitions such as "Raffaello". You will be better to make a plan which has a margin in time.
*Final admission time will be 30 minutes before from close time at most museums.
(さらに…)
Search Hotels
*Tokyo hotels present better rates just now. Do not miss it.