Tag archive for Fireworks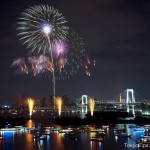 Many fireworks festivals are in Tokyo every summer. You will be able to see one of them somewhere every weekend. Fireworks festivals almost are held on Saturday. If it is rain on Saturday, the festival will be postponed on Sunday.
Search Hotels
*Tokyo hotels present better rates just now. Do not miss it.