What are Suica and PASMO?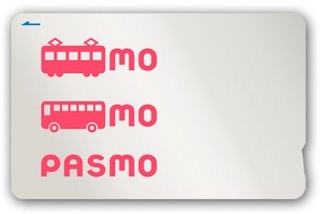 Suica and PASMO are convenient cards to move in Tokyo. They are prepaid and rechargeable electric money cards. Suica is for JR East. And PASMO is for private railways and buses in Tokyo area. But you can use Suica at private railways and buses. PASMO is also accepted at JR East. You do not need to have both cards. You can use these cards without any concern for which card you have. They also will be used at their affiliated stores and some vending machines.
How to use Suica and PASMO?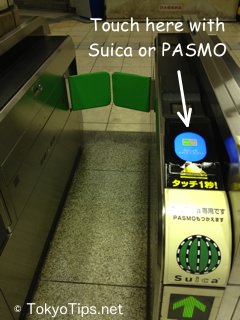 Suica and PASMO are used to get on trains or buses. If you have Suica or PASMO, you do not have to buy paper tickets at stations. When you touch on an entrance gate at a station, the gate will open and minimum fee will be discharged from your card. And when you arrive at the destination, remaining fee also will be discharged.
Where can you buy them?
Normally we can buy Suica at JR stations in Tokyo. And also we can buy PASMO at private railway stations or bus offices in Tokyo. If you are a visitor from a foreign country and will come to central Tokyo by N'EX* from Narita Airport, you can save even more by buy Suica and N'EX ticket in sets at Narita Airport when you arrive in Japan. It is a special service for only visitors from foreign countries. *N'EX is "Narita Express" train of JR which connects between Narita Airport and central Tokyo.
Please see its web site for details of "N'EX & Suica".
How to recharge your money to Suica and PASMO?
You can charge your money to Suica and PASMO by automatic ticket machines at any stations in Tokyo in units of 1,000 yen.
1,500 yen as money and 500 yen as deposit
When you buy Suica or PASMO, you have to pay more than 2,000 yen. 500 Yen is for deposit and 1,500 Yen is for electric money. And when you return them to railway companies, this deposit will be returned to you. And 210 yen is deducted as fee. If the amount of your Suica or PASMO is zero yen when you return it, its returning fee is free.