The best time to view cherry blossoms is about a week in a year. They are not powerful before full bloom, flowers will fall and green leafs will appear after full bloom. Its brevity is one of reasons that we love cherry blossoms so much.

*This article is not the newest. See articles below, and check the newest forecast by Weathermap or Japan Weather Association.
Weathermap announced a new cherry blossoms forecast on March 1. According to the forecast, cherry trees begin to bloom from March 26 in Tokyo. This day shift a day after from last forecast. The best time to enjoy cherry blossoms will be from april 1 to April 8 in central Tokyo. This term shift one day after. And then, Weathermap also announced the first forecast for Hokkaido. *Weathermap is one of private weather broadcasting companies in Japan.
The first spring storm blew in Tokyo today. We call it "Haru Ichiban". Haru Ichiban tells us the arrival of spring, and it is a scene of early spring in Japan.
It is influenced by the climate when cherry blossoms begin to bloom. So, some weather broadcasting companies announce cherry blossoms forecast in several time until they bloom. Do they really come true as this forecast?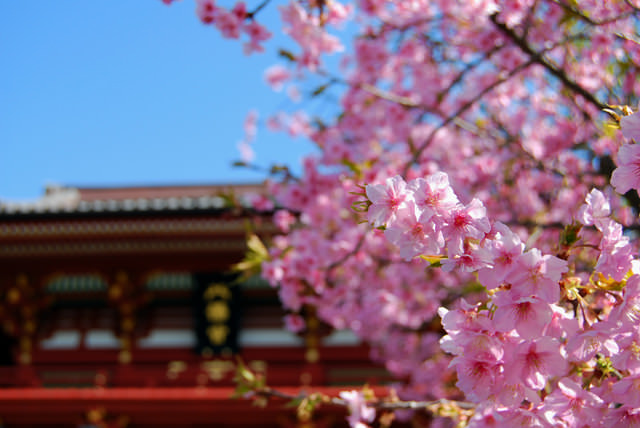 Many people enjoy cherry blossoms in its season. People spread their sheets under trees, and eat, drink, talk and then sing.
There are several famous spots in Tokyo to enjoy cherry blossoms.
| area | open | best time from |
| --- | --- | --- |
| Sapporo | May 1 | May 4 – May 8 |
| Sendai | April 11 | April 15 – April 20 |
| Tokyo | March 26 | April 1 – April 8 |
| Yokohama | March 26 | April 1 – April 8 |
| Kyoto | March 29 | April 3 – April 10 |
| Nara | March 31 | April 4 – April 10 |
| Osaka | March 28 | April 2 – April 9 |
| Kobe | March 30 | April 5 – April 11 |
| Fukuoka | March 24 | March 30 – April 6 |